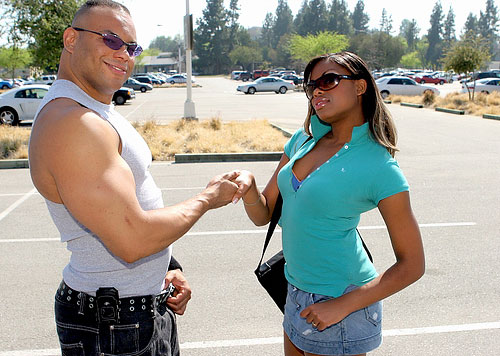 I know yall are saying "Damn, where the fuck Dawg at?! He aint update the blog in a minute!"
Yea, you right. This is my busy season and I am here and there all day – EVERYDAY. I finished a few things, so Im here to update!
Check out this gapped tooth trick Dani Dior. Now Im not going to lie, she has some real nice eyes ( I like them big ) and you all know what I told you about females with gapped teeth! 'Ol girl would get a chance to ride with me for a day or 2… Peep that last pic how she lovin' that nut on her grill…
Nasty hoes need love too!