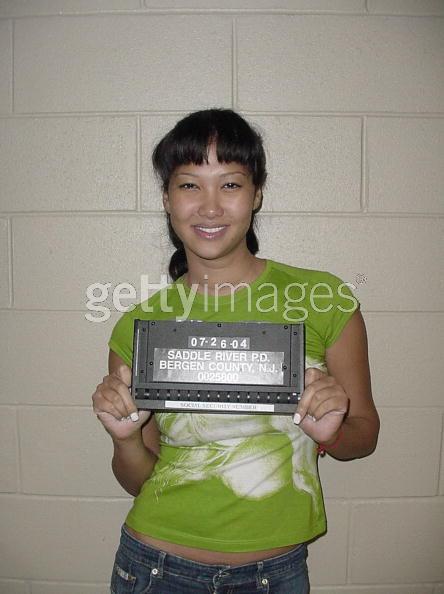 Some trouble on the homefront for Russell Simmons.
The rap mogul's wife, Kimora Lee Simmons, was arrested in Saddle River, New Jersey, Sunday night and charged with marijuana possession and reckless driving.
Simmons, 29, the dynamo designer of the Baby Phat fashion line and a fixture on America's Next Top Model, was taken into police custody after she allegedly "made no attempt to stop" when officers spotted her driving with a faulty taillight.
Department spokesman Robert Breese says that officers finally caught up with Kimona when she arrived at the mansion she shares with her multimillionaire hubby.
A subsequent search of her vehicle turned up a small amount of pot and she was booked on possession of marijuana (less than 50 grams), careless driving, operating a vehicle while possessing a controlled substance, tailgating and having a taillight out.
Simmons, whose sultry naked bod graces a Times Square billboard, was handcuffed and taken to the station to be fingerprinted and have her mug shot taken.
The ex-model's lawyer, Stacey Richman, who has represented such hip-hop superstars as Jay-Z and Shyne, defended her client in a statement today.
"It's our perception that this is just another example of a prominent member of the hip hop community being made an example of," Richman said. "The Simmons family is extremely involved in their community and this is an attempt to denigrate Kimora's good name and that of her family. We deny any wrongdoing whatsoever."