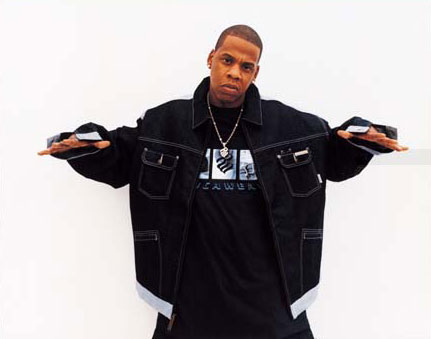 Jay-Z has talked about retirement for much of his 10-year recording career. His 2003 release The Black Album was billed as his last, though since then he found time to tour, record albums with R. Kelly and Linkin Park and usher a feature film into theaters.
But now he has a desk job: The multiplatinum rapper has been named the president and CEO of Island/Def Jam records.
Jay-Z (aka Shawn Carter) will assume his post Jan. 3 and report to label chairman Antonio "L.A." Reid. He'll also continue to work at Roc-a-Fella Records, the label he co-founded that is affiliated with Island.
As much a businessman as an artist ? he also runs a successful clothing line, a vodka company and is a partner in the business group that purchased the NBA's New Jersey Nets ? Jay-Z had hinted at a desire to become an industry mover and shaker like Berry Gordy, the man who founded Motown Records and turned it into a hit-making institution.
"My next thing is to open up the door for black people to become record executives," he told the Chronicle this fall. "The music business is stale to me. I want to push the envelope and open it up for future generations."