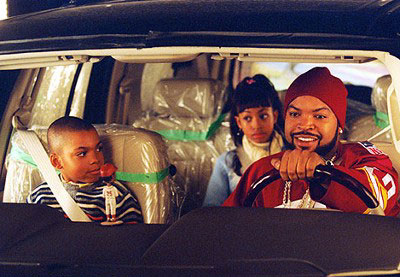 Alright, Im at the movies last week supporting black cinema by checking out Fat Albert and I see the preview for Are we there yet? from Ice Cube. Now anyone who saw this knows this is a flat out bite of Cedric's movie Johnson's Family Vacation.
Now I saw that one… Im not sure if Im going to see this one. If I do I will probably say I am going to see that carmel honey Nia Long.
Props to Ice Cube for spitting out the flicks. I know when they made this movie they knew it wasnt going to break any box office numbers, but if the movie was made on a low budget it could still turn a profit (and thats the name of the game) its all good.
In looking for pics for this article I came across a contest that they are giving away a Lincoln Navigator as part of the movie's promotion. You can best believe I entered. Shit, some new wheels would be lovely.