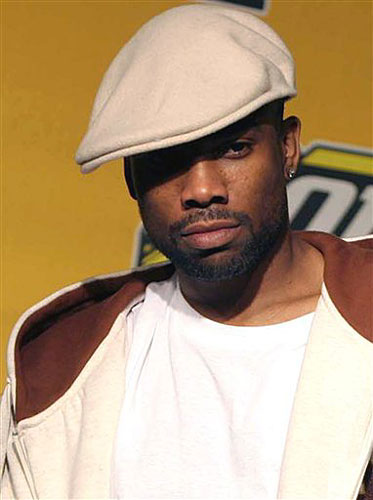 The rapper Proof was gunned down as he stood over the man he'd just knocked to the floor and shot in the head at an Eight Mile bar, police said Wednesday.
Late Wednesday afternoon, a suspect in the killing of the rapper, believed to be a relative of shooting victim Keith Bender Jr., surrendered to police. The man was accompanied by his lawyer.
Bender, a former medic and veteran of Operation Desert Storm, was taken off life support Wednesday morning but remained alive, a family member said.
Proof was in the club Tuesday morning well after closing time with his entourage. At the same time, Bender, a 35-year-old Army veteran, was with friends celebrating news that the heart condition that forced his retirement from the service had improved.
An argument over a pool game escalated into a fight, police said.
Witnesses told police that Proof pulled a gun as he knocked Bender to the floor. Proof shot Bender and, as Proof stood over his prone body, one of Bender's companions shot several times, police said.
To his fans, the rapper known as Proof was an early player in the city's hip-hop scene and a best pal of superstar Eminem.
To area police, however, Proof was better known as Deshaun Holton, 32, whose arrest record seemed to prophesize his violent death Tuesday morning at the east side club operating illegally after hours.
When police arrived at the C.C.C. club after 5 a.m. Tuesday nearly all the 15-25 people police believe were inside at the time of the shootings were gone. The cinder-block storefront was locked and officers had to call the fire department to let them into the building.
Several people police found outside the building provided the first leads in sorting out what had happened. Police said Wednesday they were still looking for the guns.
As authorities continued to sort out what happened, it became clear that it was not the first time Proof has been involved with guns or trouble.
His arrest record started in 1993, when he was arrested for assault, to last year when he was charged with possession of a stolen vehicle in Clinton Township. In between, there were two other arrests for assault, another for carrying a concealed weapon and one for disorderly conduct. His only conviction was for disorderly conduct in 2003. The other cases were either dismissed or the outcome was unclear.
In December 2002, Wayne County authorities charged Proof with a felony for failure to pay $26,176 in back child support over a three-year period beginning in 1999. He later paid.
Lacey Wheeler, a Detroit rapper who occasionally ran into Proof, said Proof seemed increasingly frustrated by a lack of attention from local radio stations. Five months ago, Wheeler said, a surly Proof swung at him outside Envy, a Detroit nightclub on Larned.
Like the shooting at C.C.C., Proof had an entourage with him, and in both cases, they failed to keep Proof out of trouble, Wheeler said.
"His whole circle should feel guilty," he said. "The signs were all there."
Others who knew Proof rejected any notion that he was struggling. Proof, and others in their group, D12, were said to be planning to record another album soon.
Funeral arrangements for the rapper were incomplete Wednesday.
Meanwhile, Detroit Mayor Kwame Kilpatrick on Wednesday defended Detroit's rap community, saying most Detroit artists had positive messages.
"I think that the overwhelming majority of the people who would relate themselves to the Detroit hip-hop culture are more into the other elements of hip-hop: clothing, design, poetry, coffee shops," he said.
The C.C.C club, however, has a troubled recent history.
Detroit police said they have raided the club 18 times in the past decade. In December, police cited management for underage drinking and serving alcohol after hours.
The Michigan Liquor Control Commission is scheduled to hold a hearing on those violations April 26.