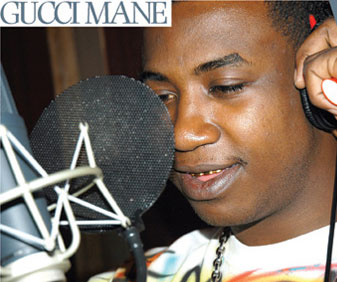 Murder charges against rapper Gucci Mane were dropped on Friday.
DeKalb County prosecutors said there was a lack of evidence to try Mane, whose real name is Radric Davis, for murder in the shooting death of Henry Lee Clark III, a Macon rapper, on May 10.
Mane said he shot Clark in self-defense when Clark and four other men attacked him.
Mane is still being held in the Fulton County Jail in Atlanta after pleading guilty to assaulting promoter Troy Buffor with a pool cue at Big Cat Records in June.
He was sentenced to serve six months and will remain on probation for 6 1/2 years. Attorney Manny Arora said he should be released in January.
He had pleaded no contest to hitting the promoter. He also agreed to pay hospital and medical bills of about $3,000.
Mane released his debut album, "Trap House," in May. On the day of the album's release, the rapper posted a $100,000 bond in the murder case.