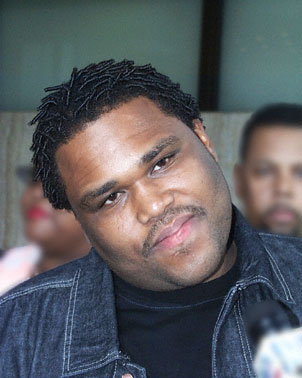 A judge dismissed rape charges against "Barbershop" actor Anthony Anderson on Wednesday, saying testimony by his accuser was some of the most "incredulous" he has ever heard.
Judge Anthony Johnson said the woman's testimony at a preliminary hearing did not produce probable cause to let the charges stand.
A rape charge also was dismissed against co-defendant Wayne Witherspoon.
Anthony, the rotund comic co-star of "Kangaroo Jack" and the original "Barbershop," and Witherspoon, an assistant director, have been in Memphis filming a movie.
The woman, who was seeking a job as a movie extra, said Anderson and Witherspoon attacked her July 27 in a trailer on the set.
Testifying to the judge, the woman acknowledged having sex with both Anderson and Witherspoon over a period of several days before the reported attack. She said those encounters also were forced but she didn't report them.
Anderson and Witherspoon refused comment on their lawyer's advice as they left the courtroom.